PRODUCT INFORMATION
COUPON&ATTENTION
CUSTOMER REVIEWS
PRODUCT INFORMATION
 Item category: Fashion backpacks
Material: Cow Leather
Color: Black/Coffee Purple
Weight: 1.0kg
Function: Portable/single shoulder/double shoulder
Specification: Length 9.4" width 4.3 * height 11.8 inch
Structure: Main pocket, zipper pocket, inner patch pocket
Capacity: Can put 9.7 inch ipad, mobile phone, umbrella, etc.
CARE & MAINTENANCE
Keep your cowhide product away from WATER, OIL STAINS; because cowhide has strong Water absorption and oil adsorption. If the surface of cowhide product has light scratching, just used soft cloth clean it repeatedly. If the surface of cowhide product has Stains, just used colorless wax oil daub and clean it.
🎁🎁🎁The bag will be sent by registered, priority mail with a Luxy Moon free gift.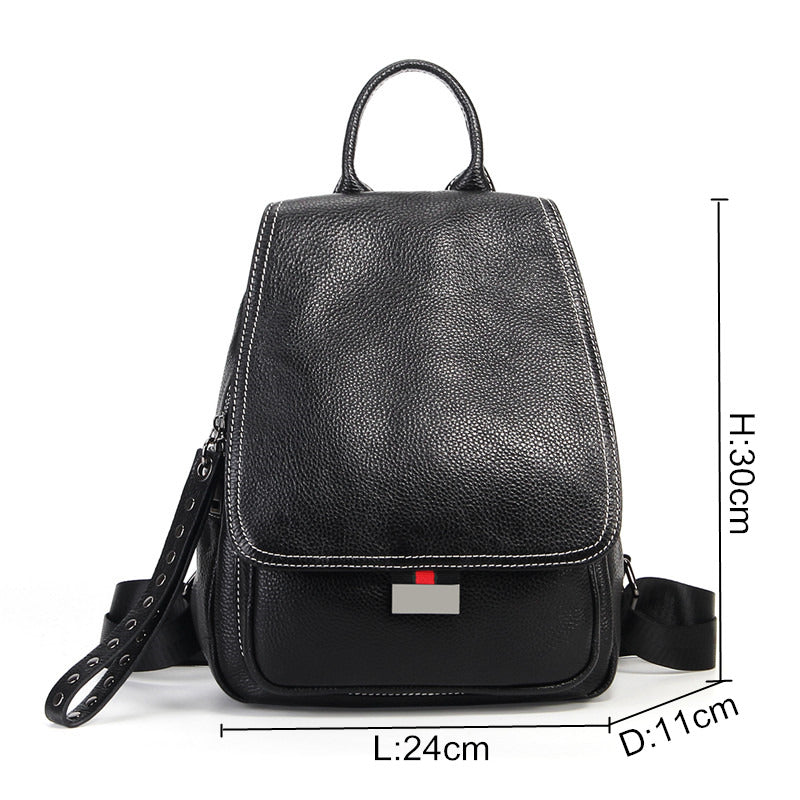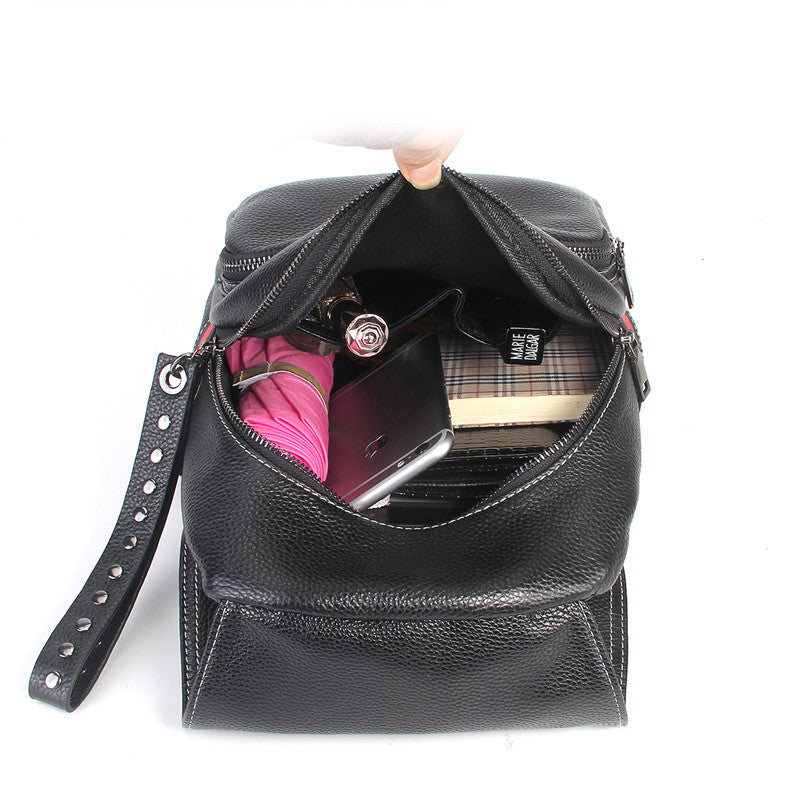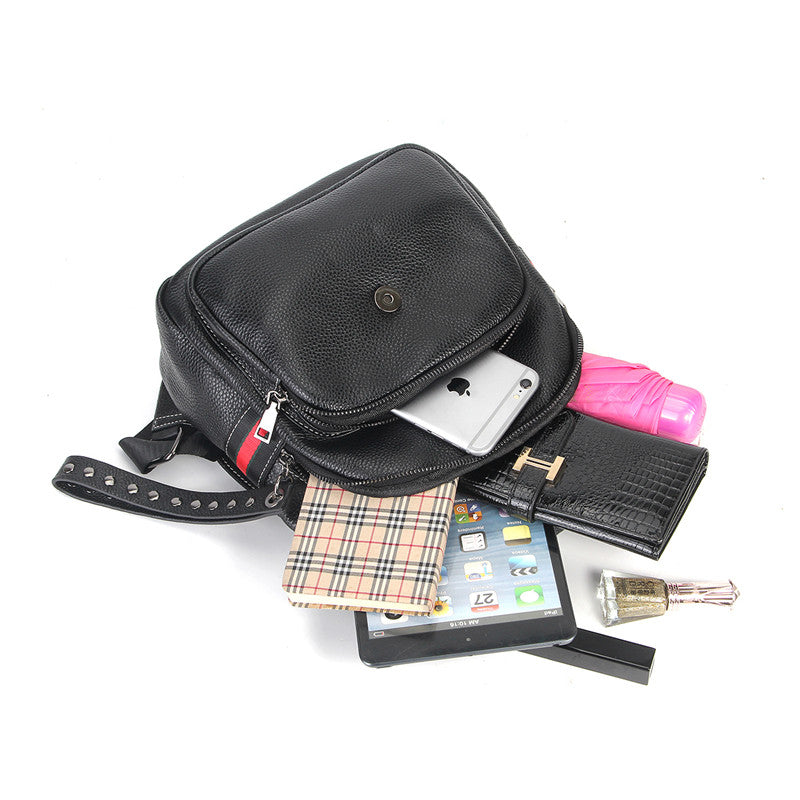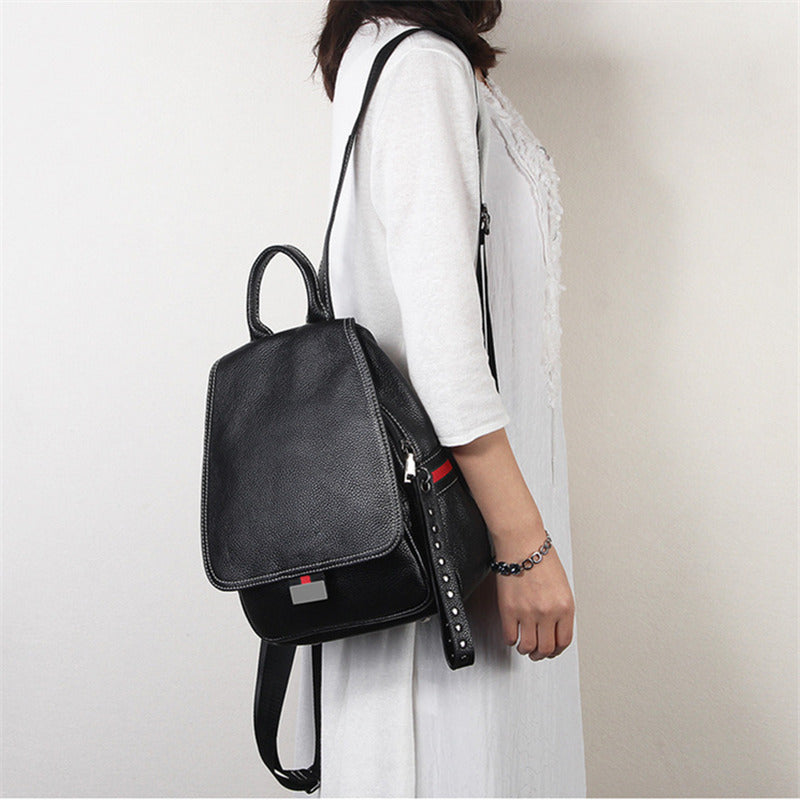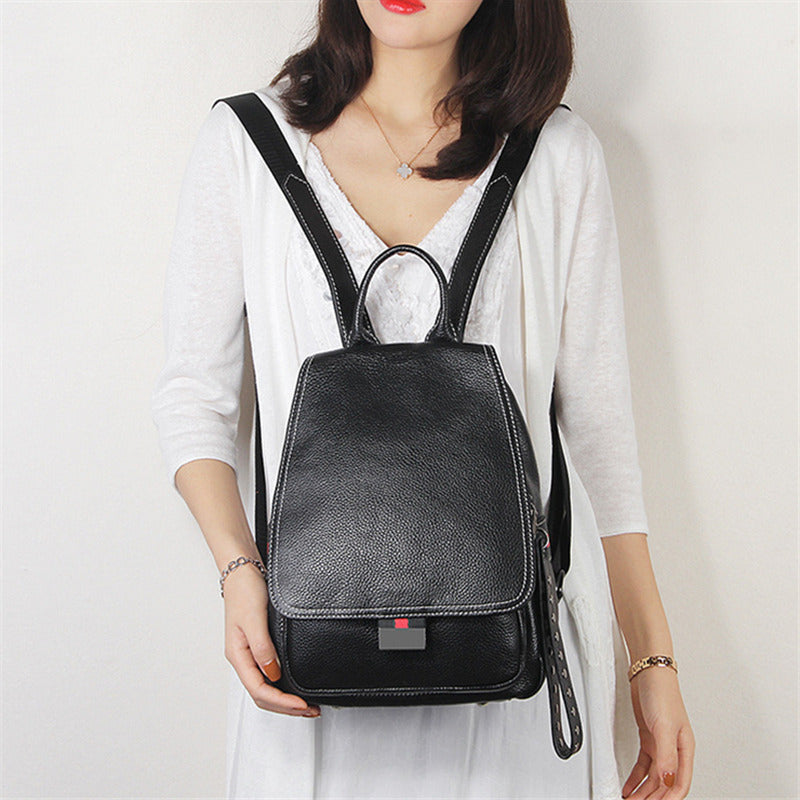 COUPON&ATTENTION
Attention:
10% OFF Your First Order: LM10
15% Off Your Order over $300 :LM15
Attention:
When placing your order, please be sure to include the recipient name& address, phone number( required) and email ID in order to keep in touch for the fast delivery time or any question for your order.
Shortly after you place an order, you'll receive an Order Confirmation e-mail. Please put this in a safe place, as it will include all the details of your order, including an order number, in the event you need to contact us.